Panama City Surgery Center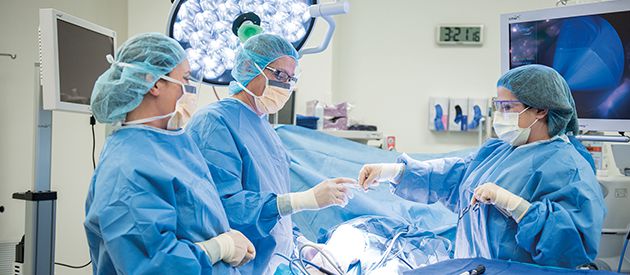 Orthopedic Surgery
Orthopedic surgery or orthopedics, also spelled orthopaedics, is the branch of surgery concerned with conditions involving the musculoskeletal system.
Orthopedic Surgery
Our area is home to some of the top Orthopedic Surgeons in the south and Panama City Surgery Center is proud to have them practicing in our state of the art facility. Offering arthroscopic, robotic, and laser surgical methods we can present our orthopedic patients a shorter recovery, lessened post-op pain and reduced scarring for the repair of joints, bones and muscles. From arthroscopic diagnosis to surgical treatment, we're the patients and providers choice for outpatient surgery in North Florida.
For your convenience we now offer One Medical Passport for your surgery. Registration is designed to be quick and easy and completing the form should take you 10-15 minutes. Please have your insurance information handy before entering the site.