Panama City Surgery Center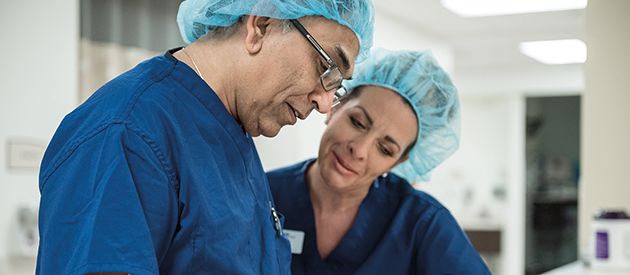 Podiatry
The treatment of the feet and their ailments.
Podiatry
The field of Podiatry covers the study, diagnosis and medical or surgical treatment of feet, ankles and lower extremities; below the knee. From the foot to above the ankle there are 26 bones, 33 joints and numerous tendons and ligaments comprising what is considered the strongest complex structure in the body. It's no wonder most of us have a medical issue with our feet or ankles sometime in our lives, particularly as we age. Our surgery center prides itself on the long term association we have with the best Podiatrists in our area to ensure our patients get the best care when injury, age, disease or deformity to the feet or ankles occur.
For your convenience we now offer One Medical Passport for your surgery. Registration is designed to be quick and easy and completing the form should take you 10-15 minutes. Please have your insurance information handy before entering the site.