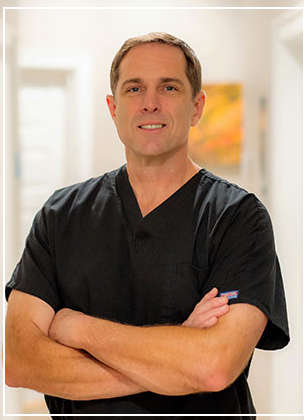 Specialty:
Oral and Maxillofacial Surgery
Address:
2625 Jenks Ave
Panama City, FL 32405
It is deeply rewarding to help relieve an individual's pain and restore their function and oral health. Understanding that the thought of oral surgery can be stressful and even cause anxiety, I strive to reassure my patients, showing that I am attentive, compassionate, and put their comfort and wellbeing at the forefront.
I give my undivided attention to each patient while they are in my care, in order to maximize their results and facilitate their healing process. In doing so, I hope to make their experience as comfortable and worry-free as possible, and for the individual to leave my care healthier and happier.
Oral Surgery & Dental Implant Center of Panama City
This practice stands out because of our team and commitment to service. Each doctor and staff member is truly focused on working together to care for our patients. They give of themselves so patients are put at ease and trust they are in the best, most competent and caring, hands possible.
Education
I attended the University of North Carolina at Chapel Hill, where I received my Doctorate of Dental Surgery (DDS). I then obtained my Doctorate of Medicine (MD) at the University of Texas Health Science Center San Antonio School of Medicine. My Oral and Maxillofacial Surgery Residency was completed at Wilford Hall Medical Center.
I am board certified by the American Board of Oral and Maxillofacial Surgery (ABOMS) and an active member of the American Association of Oral and Maxillofacial Surgeons (AAOMS).
Staying current on the latest techniques and advancements in the field, including new technologies and methodologies, is crucial to providing patients with the highest level of care. By attending conferences, participating in study groups, and studying the latest journals, I stay up-to-date on emerging research and trends. This ensures each patient receives the most advanced, safest, and comfortable care with predictable, stable results.
Personal Life
I grew up in Sanford, North Carolina and have resided in San Antonio, Texas, for over 20 years. My wife Rebecca and I have three children: son Carter and twin daughters Elizabeth and Patricia.
Being with family and friends is my priority outside the office. I also enjoy gardening and landscaping projects on our farm, fishing, and volunteering through St. Luke's Episcopal Church Outreach.