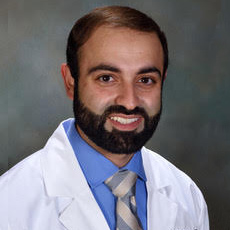 Address:
500 W 11th Street
Panama City, FL 32401
Umar Karaman, MD was raised in Panama City, Florida and has returned to join the Advanced Urology Institute. After he earned his bachelor's degree with honors in Human Nutrition at the University of Florida, he graduated from Florida State University College of Medicine in 2013 where he was elected to the prestigious Alpha Omega Alpha Honor Medical Society. Upon completion of his internship in general surgery, Dr. Karaman trained in urologic surgery for four years at Louisiana State University Health Sciences Center in Shreveport, Louisiana. He served as chief resident in his final year and was awarded the "Outstanding House Officer Award" from across all other residency programs at the LSU Health Sciences Center.
Dr. Karaman is trained in minimally invasive laparoscopic and robotic surgery to treat benign and malignant conditions of the genitourinary system. He is skilled at performing minimally invasive surgeries for kidney stones and developing strategies to help prevent their formation. In addition, he is experienced in treating patients with various urinary complaints including urinary tract infections, overactive bladder, and urinary incontinence. An advocate for Men's Health, he provides high-quality care for prostate enlargement, erectile dysfunction, and low testosterone.
He has written several publications in peer reviewed journals, papers and multiple book chapters on issues including: surgical treatment of female stress urinary incontinence, pelvic organ prolapse, OAB, BPH and testicular cancer. He has presented research at both regional and national meetings.
Specialties
Urology
Robotic Surgery
Laser Surgery
Office
Advanced Urology Institute