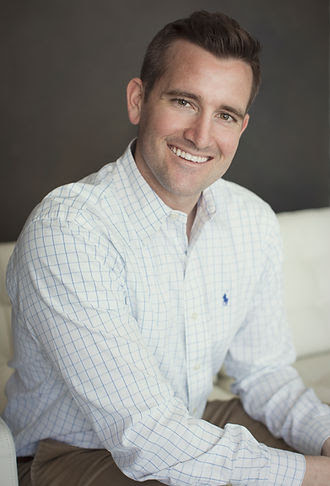 Specialty:
Pediatric Dentistry
Address:
3123 West 23rd Street
Panama City, Florida 32405
Dr. Patrick Johnson is a board-certified Pediatric Dentist, originally from Ann Arbor, Michigan. He attended Dental School at the University of Michigan where he worked with medically compromised children, pediatric patients in community health centers, and helped run a free dental clinic for children from undeserved families. Through these experiences, Dr. Johnson discovered his passion for helping children have healthy smiles, and he decided to pursue advanced training with a residency in Pediatric Dentistry.
​After dental school, he completed his Pediatric Dental Residency at the Yale School of Medicine and Yale-New Haven Hospital. He loved his time in the Northeast where he gained advanced training in pediatric sedation, early orthodontics, pediatric dental materials, and worked with children with complex medical conditions and syndromes in a hospital setting. Dr. Johnson completed research where he developed an oral health training program for preschool teachers, which helped improve the oral health of preschool students with the greatest dental needs.
Dr. Johnson received the Richard C Pugh Award for a top 3% score in the American Board of Pediatric Dentistry examination, and is now a Board-Certified Pediatric Dentist. ​
​What Dr. Johnson likes most about pediatric dentistry is the opportunity to have a positive impact on his patient's oral health that can last a lifetime. He thinks every child deserves a healthy smile.
 Dr. Johnson has quickly fallen in love with the natural beauty and friendly people of Northwest Florida and is happy to call the Panhandle his home. Outside the office, you can find Dr. Johnson running around with his two young boys, Tommy and Charlie. Dr. Johnson enjoys running, tennis, hiking, going to the beach, good BBQ, and watching sports.
Specialties
Oral & Maxillofacial Surgery