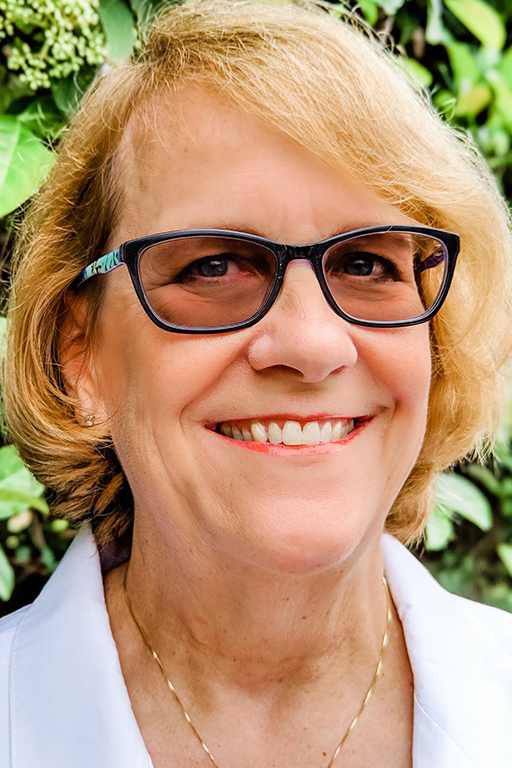 Specialty:
Obstetrics and Gynecology
For those who know Dr. Deborah "Debbie" Edgeworth, it doesn't come as a surprise that she graduated as her class Valedictorian from Rutherford High School in 1977. In a pursuit of academic excellence, she completed her Bachelors and Masters of Science back to back from Florida State University in 1980 and 1981. Her interest in family dynamics led her to Southwestern Baptist Theological Seminary where she studied Marriage and Family Therapy, completing a Master of Art in the discipline. Her studies then took her west to pursue and complete her Doctorate at the University of Texas Southwestern Medical Center in Dallas. She also completed an internship and residency in Obstetrics and Gynecology at Keesler Medical Center in Biloxi, Mississippi before becoming Board Certified by the American Board of Obstetrics and Gynecology in 1999. While pursuing her education she received numerous professional honors.
Dr. Edgeworth served in the United States Air Force as part of the Medical Squadron at Tyndall and Eglin Air Force Bases. After completing her service to the USAF in 2000, she joined Coastal OB/GYN, P.A. and went on to serve four years in the Air National Guard.
Throughout her career, Dr. Edgeworth has served as Chief of the Department of Obstetrics and Gynecology at Bay Medical Center and is on the Panama City Surgery Center's board of directors. Because Dr. Edgeworth believes in passing down her knowledge to the next generation of physicians, she is a Clinical Preceptor with Chatham University in the Master of Physician Assistant Studies Program. All of her studies lead to one basic belief — you have to treat the patient as a whole to achieve a healthier individual.
Dr. Edgeworth stayed in the Panama City area to raise her children and give back to the community that had given her so many opportunities. She gives back in a variety of ways. She has volunteered as a school physician with Mosley High School "Sound of the South" Marching Band for five years. She travels with the band to football games, competitions and performances – including a recent trip to London, England. She also volunteers with the Bay Medical Society in the Annual Dr. Byron McCormick athletic school physicals and has been part of the Bay Arts Alliance for three years. With her own flair for music, she can be seen each Sunday playing the clarinet in the Hiland Park Baptist Church Orchestra. She is married to the Rev. John Edgeworth, has three children and has made Panama City her home.
Specialties
Obstetrics & Gynecology
Robotic-Assisted Surgery
Office
Coastal OB/GYN