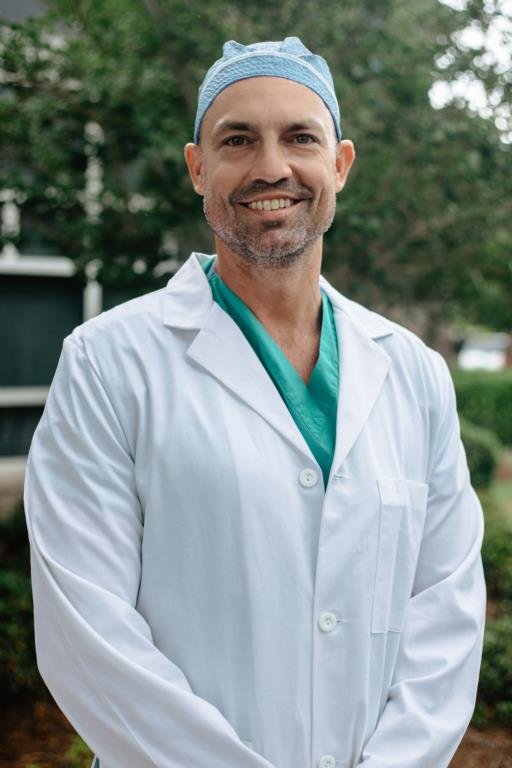 Specialty:
Oral and Maxillofacial Surgery
Address:
2624 Jenks Ave
Panama City, FL 32405
Dr. Eric Claussen is an oral and maxillofacial surgeon and a licensed dentist. He has extensive experience in all facets of oral and maxillofacial surgery, anesthesia, and dental implant-related surgery.
While he was born in Indianapolis, Dr. Claussen moved to Panama City at the age of two. He chose to return to the area following his schooling because it provided him with the unique opportunity to establish a practice which serves a diverse and broad patient population in a beautiful setting.
Dr. Claussen's mission is to provide the highest quality oral and maxillofacial surgical services to his patients and to facilitate seamless continuity of care for all referring doctors.
He believes in partnering with his patients to develop a plan for treatment. By allowing patients to be actively involved in their care, Dr. Claussen believes that they will be able to make informed decisions with regard to their treatment and feel more at ease during the procedure.
He places specific emphasis on patient safety and comfort as well as treatment efficiency and cost-effectiveness. From the first phone call to the office until the final post-operative appointment, he strives for excellence in the entire patient experience.
He began his education at the University of Florida, earning his bachelor's degree (BS) in Finance. He also received his dental degree (DMD) at the University of Florida. From there, he completed his residency in oral and maxillofacial surgery at Indiana University, gaining hands-on experience at Wishard Hospital, Methodist Hospital, Riley Children's Hospital, and University Hospital.
Dr. Claussen is an active member of the medical staff at Bay Medical Sacred Heart. He is also a member of numerous professional organizations, including:
American Dental Association
American Association of Oral & Maxillofacial Surgeons
Florida Dental Association
Florida Society of Oral & Maxillofacial Surgeons
Dr. Claussen is married with two little girls. In his free time, he enjoys fishing, boating, spending time with his family, and being physically active.
Specialties
Oral & Maxillofacial Surgery